14 Mar 2023
KEYENCE Provide New Logistics and Warehousing Solutions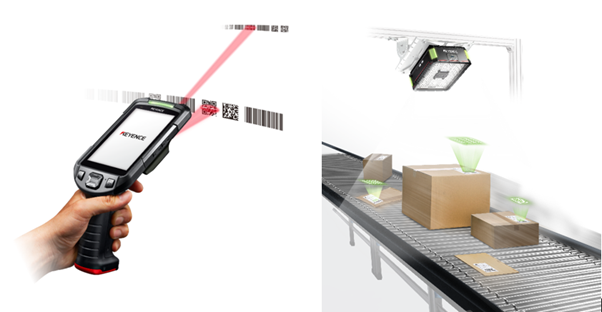 This will include their newly released BT-A700 Series Handheld Computer and the SR-5000 Series High-Speed Code Reader.
With a reading range of up to 10m, the BT Series provides the ultimate productivity boost, allowing operators to read codes at high speeds from a range of distances, and significantly improve work efficiency. The system is also equipped with an advanced image processing algorithm, providing a stable read on challenging codes such as those obstructed by plastic wrapping or wrinkles. These features paired with the robust build and easy to use interface make the reader ideal for a range of applications such as inventory management, warehouse processing, picking, inspection of received goods and more.
For in-line applications, such as code reading on conveyors, the SR-5000 Series offers ultra-stable, high-speed reading even with objects of varying sizes and shapes. Incorporating a 16.8-megapixel camera, the devices provides industry-leading range and ultra-long reading depth. Triple decoding capabilities also mean objects moving at high speed can be read stably and reliably.
To give these a try out for yourself, come and visit the KEYENCE team at the show on stand i523.