29 Jun 2020
Exhibitor Q&A: DistriSort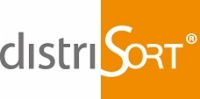 Can you please share a little bit about yourself with our visitors?
Philippe Sanders is Business Developer at DistriSort Projects BV; a Dutch systems integrator specialised in sorting. "We create sorting solutions for high volume, single item sorting with equipment from EuroSort at the heart of the system. We install our equipment in various business sectors such as garments, e-commerce, postal, pharmaceutical, footwear, toys, jewellery and more.
"For this wide range of products, DitriSort has several kinds of sorter available so that we can create turnkey solutions. With our Split, Push, Tilt and Cross Tray Sorters we can sort heavy products up to 25 kg as well as very light products up to 2 grams. Even though the sorters are moving quickly, all products can be conveyed safely to the correct exit," he said.
DistriSort focuses on projects which they believe are being overlooked by the large integrators. The business provides sorting solutions from parent company EuroSort to small, medium and large end-users which need a sorting solution. The group has its own manufacturing and software facilities backed up by project management, installation and service & support teams, so avoiding the need to outsource.
What will you be sharing with visitors at the exhibition?
"DistriSort has launched a free service to companies investigating if a sorting solution is their best way of increasing both efficiency and handling speeds. E-commerce is booming! More than ever before, people are buying online and this has an impact on your logistical flows. With a sorter you can increase throughput, enhance efficiencies and save costs. We believe in calculating a return on investment so you can see when a sorter will pay-off or fits within your budget, before you make the decision to purchase."
To take advantage of this offer, simply log on to https://exhibits-distrisort.nl and request the questionnaire which asks for some basic information including warehouse details and the type and volume of goods handled. From this data, DistriSort will work out the likely equipment needed, the cost and efficiencies that can be expected and a full ROI analysis. A meeting can then be arranged at IntraLogisteX with the DistriSort team to discuss the findings or this can also be done by phone.
"This is a great opportunity to take free advantage of our proven expertise in the sorting sector to find out which solution would work best for your company. The questionnaire is easy to complete and, as we know people attending exhibitions usually have a very busy schedule, the follow-up meeting at IntralogisteX will only take about 20 minutes."
What do you feel are the biggest challenges facing the industry at the moment?
"E-commerce activity has increased rapidly and is expected to grow further over the next few years. Unfortunately, the costs for the external handling of E-commerce orders are rising at a similar rate .
"Our customers are large, mid-sized and small companies looking for savings in their logistics. They have high volume single items to process and need to bring down logistical process times and cost per product. We provide efficient solutions because logistics is all about efficiency and we can help those companies who are looking to reduce handling costs per product. In situations where skilled employees are not available and/or an increase in productivity is needed, we can provide the answer. We not only take care of the shop orders and/or the e-commerce fulfillment but we also provide machines to handle returns, crossdocking or inbound flow for counting and optimising stock numbers."