12 Feb 2020
Exhibitor Q&A: Fives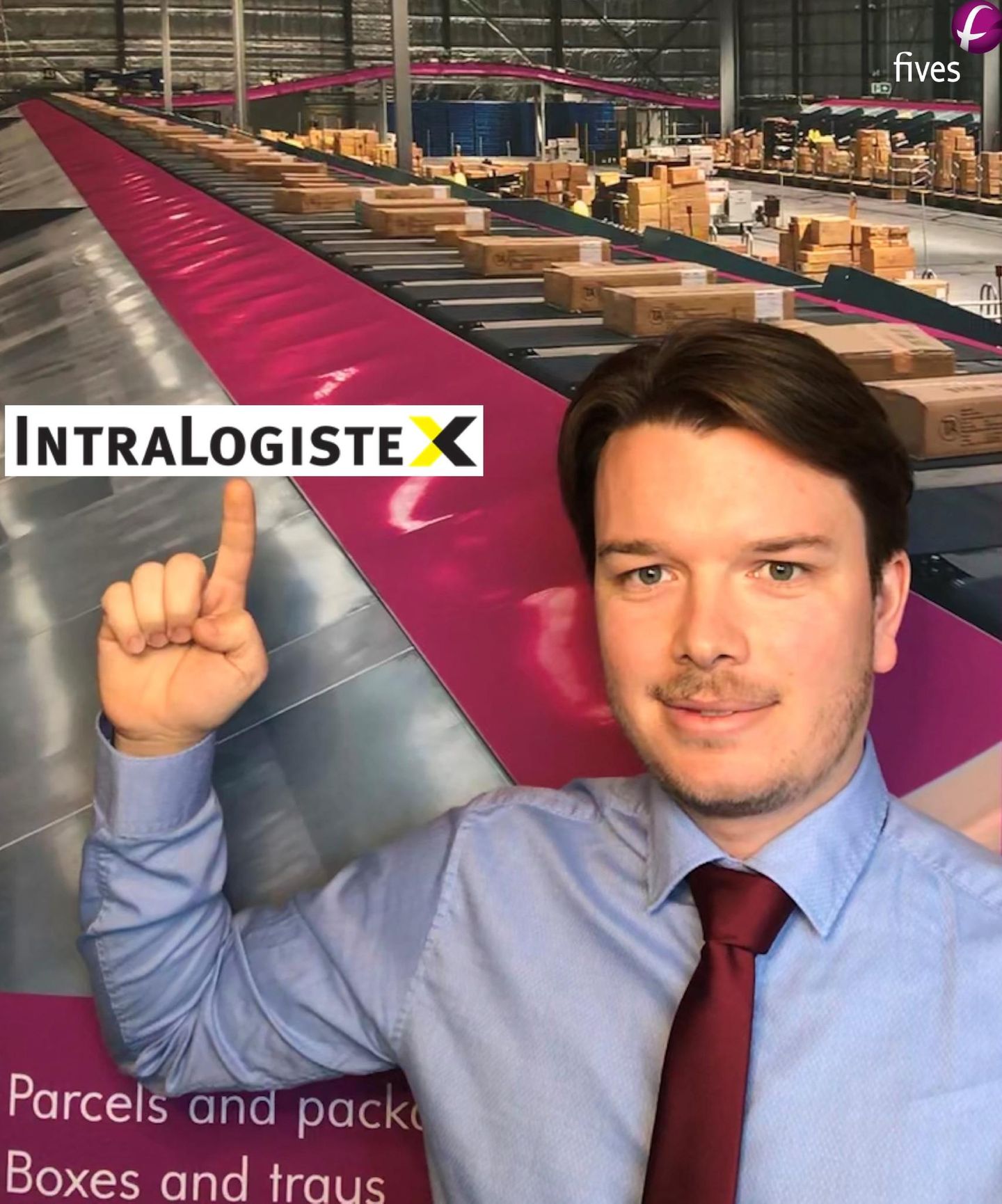 Meet Fives on Stand 624
Can you please share a little bit about yourself with our visitors?
Fives Smart Automation Solutions is the new Business division which includes all automatic material handling solutions from Intralogistics and automative.
We are a leading supplier of automated solutions. We target Courier, Distribution, Ecommerce and Manufacturing industry.
We can resume Fives Smart Automation Solutions into 4 dimensions:
- Sorting (Parcel Hubs and Distribution centers)
- Warehouse (Automated Storage, Retrieval System, Order preparation and Robotics)
- Robotics and Digital solutions (Heterogeneous Palletization and Ultimate customization)
- Assembly & manufacturing lines (Automotive)
We have always been pioneer in proposing to the market technologies that have been game changer. In 1975, we introduced the first shoe sorter and in 1982 the first crossbelt sorter.
Today and thanks to our culture of innovation, we propose our customers the best performances of the crossbelt with eco-friendly design and exclusive FULL REDUNDANCY.
We would like to welcome anybody that is interested in getting expertise to support their plans.
Can you please tell us why you chose to exhibit at IntraLogisteX 2020.
We have decided to exhibit at IntralogisteX 2020 to increase our visibility on the market and the potentials of business. We would like to welcome anybody that is interested in getting expertise to support their future plans in automation. The event is clearly a great opportunity to meet with possible new customer, discuss projects with current customers and networking. We are present full time in the UK and are offering with the same level of quality, expertise and knowhow.
What will you be sharing with visitors at the exhibition?
During the 2 days, we will provide expertise in Sorting, Warehousing and Automotive assembly applications.
We will be disclosing insights of the GO LIVE of our last born Autonomous Mobile Robot, Geni-Ant.
What do you feel are the biggest challenges facing the industry at the moment?
I suppose one of the biggest challenge for the industry is the increasing demand of quality of services at significant low cost (tracking, short or slot delivery, multiple scenarios, returns, immediate refunds, 0 default parcel, digital doors, …). All these requires high level of investment in automation (hardware and digital) but also a flexible organization with internal capabilities and sometime also external players. This makes the industry as much interesting as it can be complex.
At Fives Smart Automations Solutions, we provide all range of automation from single low capacity distribution center up to the needs of a full automated Super HUB everywhere in the world. We differentiate ourselves being the key supplier in automation.