15 May 2020
Exhibitor Q&A: Mike Hawkins, Head of Logistics Solutions at Linde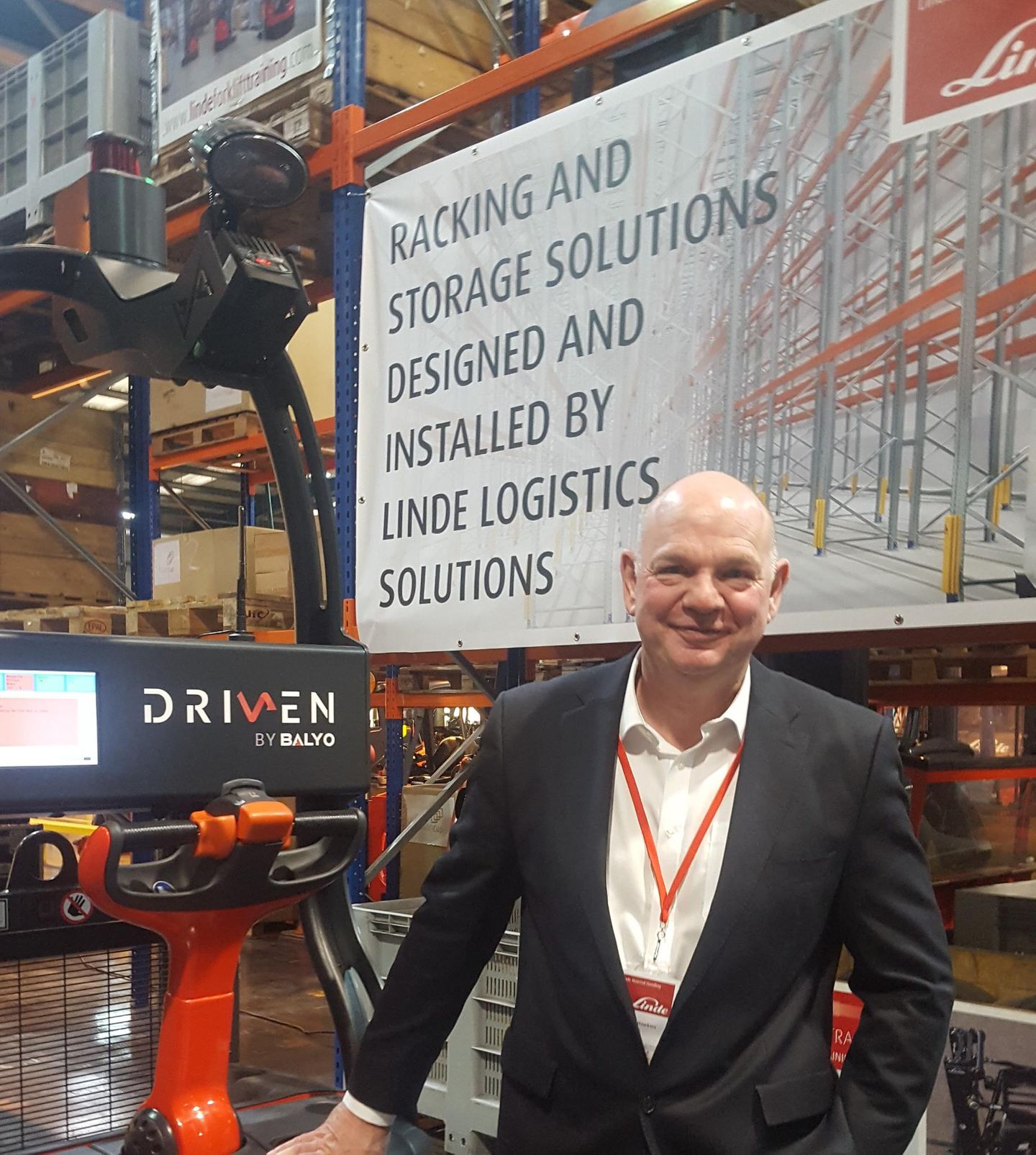 Can you please share a little about yourself with our visitors?
I have over 35 years' experience in the materials-handling industry. I've spent the last 20 years at Linde, where I'm currently Head of Logistics Solutions. My team specialises in very narrow aisle and order picking trucks, racking and storage solutions as well as consultancy, simulation and automated vehicles. We have a wealth of experience and knowledge within our team which allows us to develop innovative solutions around specific customer requirements
Can you please tell us why you chose to exhibit at IntraLogisteX 2020?
Linde is well-known in the industry. Over the years we've built a reputation for quality and reliability, and the unique design of our range of materials handling equipment which provides high levels of safety, efficiency and productivity. We're always working to improve our offering and over the years we've introduced several other services which are not so widely known. InstraLogisteX is a great platform for us to showcase some of these services while engaging directly with other industry professionals.
What will you be sharing with visitors to the exhibition?
We'll primarily be providing support and information on our range of automated guided vehicles and showcasing our L-Matic stacker, which is ideal for repetitive materials movement or working at end-of-line conveyor solutions. . Visitors will also get an introduction to our Stratos software package, which allows us to carry out complex 3D modelling. Through this modelling, we're able to review our customer's existing set-up and help them to identify and develop the optimal storage system and configuration for their needs.
Safety is always a priority. With that in mind we'll also be sharing information on our safety guard system, which helps to increase pedestrian safety when working in environments where trucks operate, set up speed zones and reduce the risk of infrastructure damage. Our team of racking and storage solutions specialists will also be on hand and happy to talk through any requirements visitors may be considering.
What do you feel are the biggest challenges facing the industry at the moment?
Safety is always a top consideration and our customers are constantly looking into new ways of reducing incidents on site. In addition, many of our customers are now looking to reduce the reliance of the workforce to complete repetitive tasks and as a result of this we've seen an increase in interest in automated vehicles.
As the country returns to work following the coronavirus lockdown, a big challenge will be how warehouses and other sites maintain social distancing without compromising too much on productivity and that's an area where automation can play a big role. Linde's Truck Call app can also help sites to maintain social distancing by enabling contactless work processes that help keep face-to-face contact to a minimum. These include remote communication with suppliers, reducing direct contact between logistics staff, offering digital call functions and the option to repeat jobs based on a predefined favourite option.
It's also becoming clear that many customers are looking to streamline and work with suppliers who can offer a complete service, rather than working with multiple suppliers. We're constantly reviewing the products and services we can offer our customers, to help ensure we can provide the most complete support available in the market.
For more information on Linde's products and services, go to http://www.linde-mh.co.uk/
ENDS