08 Jun 2020
Exhibitor Q&A: Tony Dobson, UK & Europe CEO for warehouse management technology leader, SnapFulfil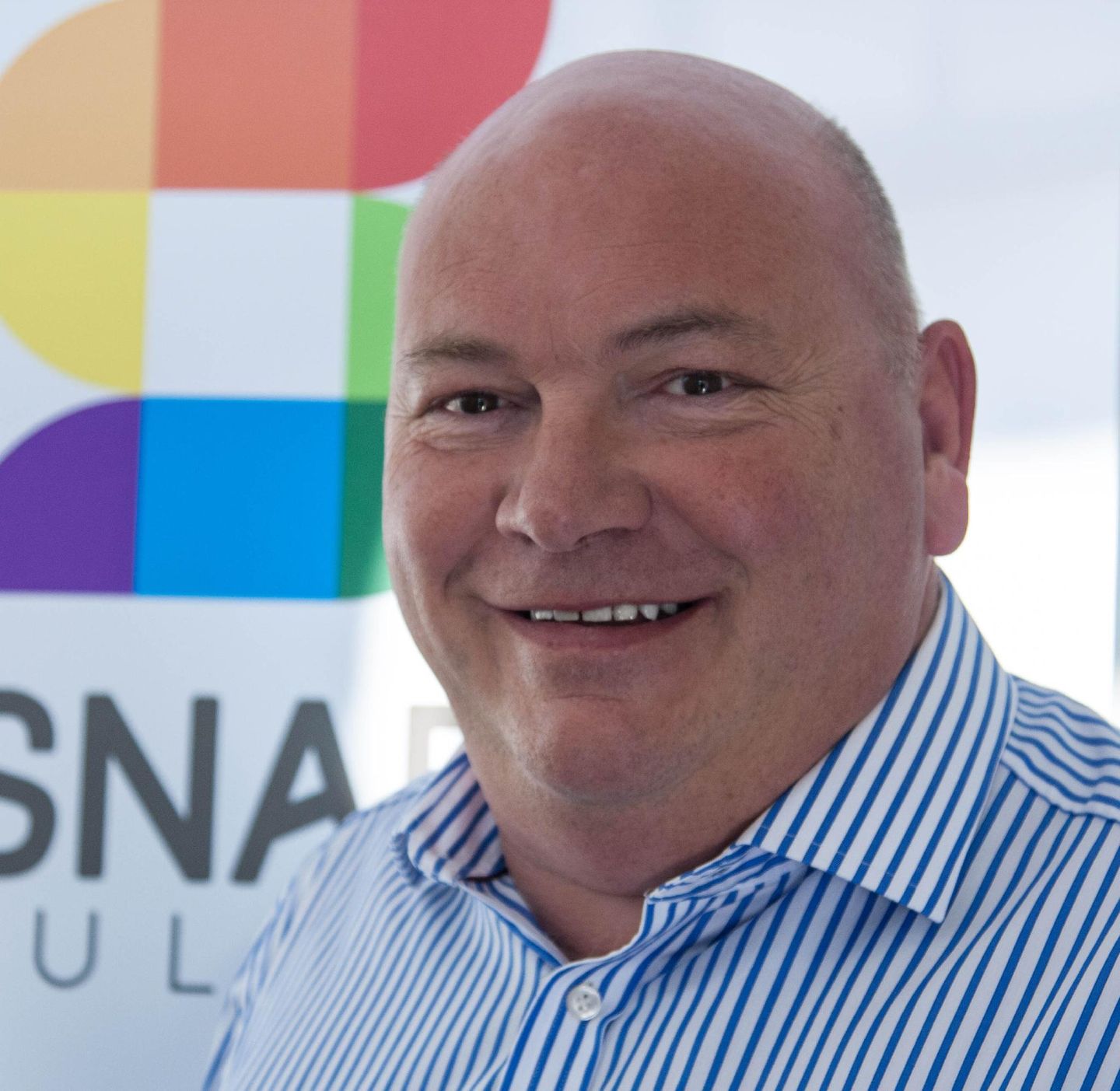 Can you please share a little bit about yourself with our visitors?
"With more than 35 years' experience in supply chain technology, both on the vendor and end user side, I'm confident I bring a unique and passionate understanding of the role of digital and cloud-based technology in helping companies achieve their strategic goals. This really enjoyable and rewarding journey has spanned WMS, e-commerce and software, along with developer, designer, implementation and procurement roles. I joined Synergy Logistics (SnapFulfil's parent company) in 2012 as Operations Director and became MD/CEO in 2013."
Can you please tell us why you chose to exhibit at IntraLogisteX 2020?
"IntraLogisteX is a well respected event in the warehousing and fulfilment industry and as a solutions driven provider (and with the ongoing Coronavirus crisis in mind) it provides us with a great opportunity to set out our stall on the likes of responsive process initiatives for the tougher times ahead. We have exhibited at the show for many years and it has consistently delivered high quality sales leads, by visitors who appreciate our visionary approach to the marketplace."
What will you be sharing with visitors at the exhibition?
"Our innovative portfolio is all geared towards maximum efficiency and provides completeness of vision and ability to execute. SnapFulfil isa functionally rich, highly configurable and cloud-based, best-of-breed warehouse management system that consistently and accurately optimises inventory, space, plus resources. It can be easily installed in a variety of ways to meet the operational and financial needs of any warehouse, large or small.
"Increasingly acknowledged as the most adaptable and scalable Tier 1 WMS on the market, SnapFulfil offers fast implementation – deployable in 45 days or less and remotely during the Coronavirus pandemic, across multiple locations. It also improves efficiency and productivity by up to 30 per cent, guaranteeing a rapid ROI. And for those with ambitions to operate effectively in the e-commerce space, by meeting ever evolving customer service demands and innovations that the established retailers are repeatedly introducing, SnapFulfil has the capacity to seamlessly adapt and evolve.
"SnapCart is an autonomous mobile robot (AMR) that can significantly reduce pickers' daily walking distance from as much as 15 miles to 1 mile, which offers considerable savings. Adopting a 'man-to-goods' approach to multi order picking and automation,it utilises an intuitive 'cellular picking' method whereby the picker is allocated a confined cell in the picking area.The nearest picker is assigned to SnapCart and instructed to perform the picks just for this cell. A unique light bar, controlled by the SnapFulfil WMS, displays which items are required, ensuring high productivity and accuracy. SnapCart is also a low cost and low risk solution. Warehouses can gradually integrate the collaborative robots without making any costly infrastructure changes. What's more, it costs less than a third of other robotic solutions currently available and being application led it has been specifically engineered for the demands of a featureless warehouse environment. At 48 totes, it also carries more than any other man-to-goods cart on the market, while an easy-to-use interface means staff can be trained within minutes.
"SnapData is a fully featured and configurable analytics & reporting solution to help customers instantly identify business trends. It amalgamates data from various sources and locations into one cloud-based central dashboard and gives access to a number of pre-configured base reports, KPIs and a holistic view of the operations inventory and resources. It comes as a service too, with no database administration (DBA) knowledge required and no need to worry about hosting, SQL Enterprise licensing or analytics engine administration, as it's all managed by SnapFulfil in a fixed monthly cost."
What do you feel are the biggest challenges facing the industry at the moment?
"Even more so with Coronavirus, we're visualising a fulfilment future where demand for an agile and flexible 'user experience' will be as important as a company's products and services.Businesses are now adjusting their game plans on a regular basis, whether introducing direct to consumer e-commerce or new lines to meet evolving purchasing habits. Cutting edge digital technology is central to tackling these sudden challenges, satisfying demand, staying competitive, plus managing labour efficiency and productivity. So, having a WMS that provides easily accessible and real time information data to employees – on-site or at home – is paramount to improving efficiencies warehouse wide.
"As businesses modify their processes to meet the challenges of a world driven by ever shifting market forces and customer requirements, a best-of-breed WMS like SnapFulfil allows them to simply track progress and reconfigure changes to achieve the best results and most efficient fulfilment operations. Apart from facilitating much more educated decisions, it also eliminates costly, onerous and time intensive paper based processes in the warehouse, giving employees more quality time and flexibility to streamline procedures – creating a more rewarding and fulfilling working environment."