28 Jun 2021
Q&A for IntralogisteX 2021 – Mark Leavy, Indigo Software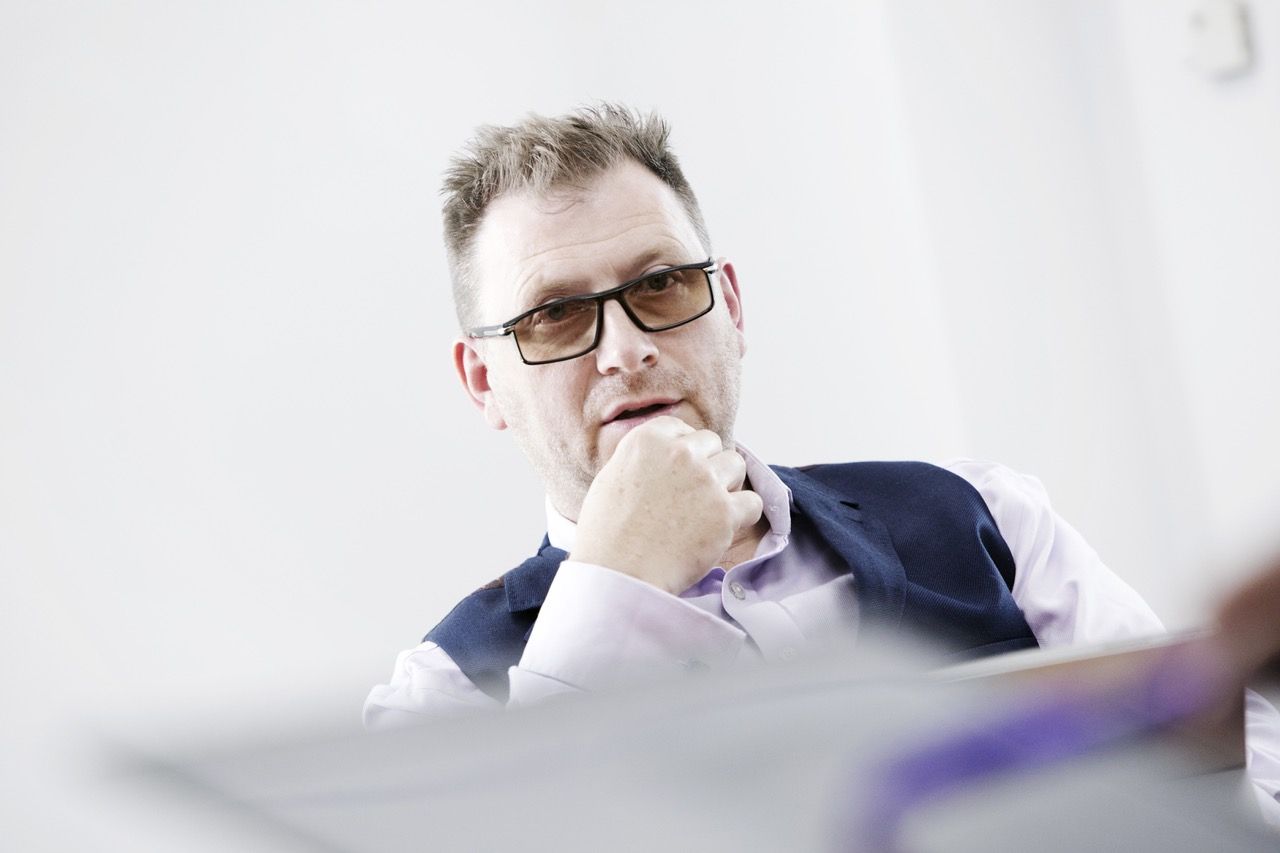 Q&A for IntralogisteX 2021 – Mark Leavy, Indigo Software
Could you please give me a little bit of background about you, your career path in the industry and any notable achievements?
My career path has been peripatetic to say the least. From working in a laboratory, through to running multiple sites as a Planning & Scheduling Manager to eventually as a Managing Consultant for a US Supply Chain software company before I hit 35. The early 2000's saw a few more changes in direction, from Logistics Project Manager & Account Management, through to Strategic Sales, my career by this point amongst others, covered APO, Capacity Planning, Forecasting, Fleet Tracking, TMS and eventually WMS with Indigo Software.
Could you possibly give us some fun facts about yourself?
I have 5 kids and I'm an Advanced SCUBA diver qualified in mixed gas (NITROX). More fun? In my mid-20's I did some modelling in the Caribbean and the UK – hard to contemplate when you look at me now!
What is your position within the company and your role and responsibilities?
I am the Director of New Business Sales for EMEA and the Americas at Indigo Software and my role is to work closely with companies, including existing customers to help them identify exactly what they need from a WMS solution in order to quickly transform and optimise their warehouse operations.
What sets your company apart from the competition?
Indigo has market leading software and a very strong reputation as a WMS vendor, but we are very different to the other warehouse software companies because our supply chain consulting team come from within the logistics industry. Every one of our leading industry supply chain experts has many years of senior warehouse management experience in key industry verticals under their belts. When we are working with clients to improve their processes before the technology is implemented, they always benefit hugely from the insights and expertise this can bring to each project. It is a very important differentiator.
What will you be sharing with visitors at the exhibition?
We will be highlighting some of the latest innovations in our multi-award winning Indigo WMS solution at the exhibition. Given how many companies are now grappling to introduce e-commerce and overhaul their warehouse operations, it's a must have solution that every visitor to IntraLogisteX would benefit from knowing about.
Aside from the pandemic, what is the single largest challenge facing how you and your clients successfully operate their businesses – and how are you helping them to overcome it?
We are working with companies all over the world who want to automate their warehouses and the challenges they face vary greatly from one region to another. Throughout the pandemic, our customers were working tirelessly to satisfy unpredictable and unprecedented consumer demand, whilst keeping warehouse staff safe with social distancing measures in place.
Given the unprecedented demand for online shopping and B2B commerce currently, identifying a fast, cost-efficient and risk-free way to capitalise on the global e-commerce boom is a huge universal challenge. Linked to this is massively increased demand for e-commerce fulfilment services, due to new trends like drop-shipping and q-commerce. Closer to home, we are seeing an increased need for real-time reporting and processing of inventory origin paperwork due to Brexit. The skills shortage is another challenge, companies are struggling to deal with warehouse staff shortages, which is partly due to Brexit and also the impact on their business of retraining new staff and losing valuable logistics operational knowledge due to employee churn.
What are hoping to see at this year's IntraLogisteX and how excited are you about attending a real-life event, with hands that you can actually shake….?
It's quite simple, we are really looking forward to seeing people from within the industry again – in the flesh! It has been a long time since many of us have had a chance to catch up properly with our industry associates and even our adversaries. Logistics is a very small, friendly industry and we have missed everyone!