28 Feb 2022
Q&A with Steve Hayes from Sorion Electronics Ltd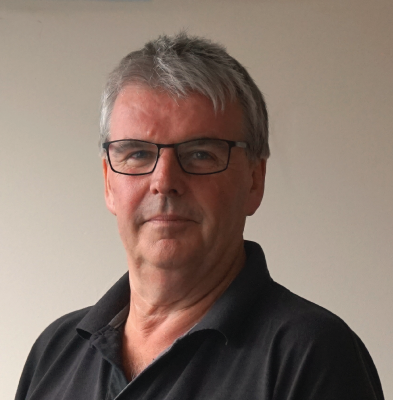 1. Could you please give me a little bit of background about you, your career path in the industry and any notable achievements?
Originally from Newcastle upon Tyne, I joined Sorion Electronics as Commercial Director in March 2003. From a young age, I had an interest in engineering and electronics and would build motorised go karts and amplifiers for my electric guitars. Later, in my teenage years, I developed a passion for buying wrecks of cars, restoring and modifying them to full working order.
Previous to joining Sorion Electronics, I worked at Cirrus Technologies where I joined as a recently qualified mechanical engineer in 1982. During my time at Cirrus, I was able to gain valuable experience in the field of electronics engineering and, although already having gained an HND in mechanical engineering, I enrolled in night school and achieved a second HND with Distinction in industrial electronics engineering. I progressed from a Mechanical Engineer to Technical Director and finally as Sales Director.
2. Could you possibly give us some fun facts about yourself?
I obviously can't make my mind up as I enjoy my fast cars to get the pulse racing and slow narrowboats to relax and chill out.
3. What is your position within the company and your role and responsibilities?
My role as Commercial Director is leading the commercial activities of the organisation, identifying opportunities and guiding new product development, enhancing customer engagement and satisfaction levels, and developing effective and collaborative partnerships.
4. Can you tell us any technical developments that you are working on at the moment, or what we can expect from your company in the foreseeable future?
Our team are constantly working on improving our solutions. For all development we rely on feedback from our customers, current trends on the market and the latest technologies.
We are working on further developing Fleetware, our management and analytics software suite for Autonomous Mobile Robots (AMRs). Current developments include:
• We are developing a robot summon/dismiss button that can be strategically placed in the warehouse to allow an operator to request a robot be sent to their location by Fleetware or to send a robot away after an action has been completed.
• We are also working to add new functionality to the Simulation tool. The Simulation Tool allows us to test and validate your environment prior to the installation of physical robots and any changes to layout and capacity.
Our mobile robot assisted order fulfilment system is also getting an update. We are updating the shelving units, allowing easy configuration to meet a wide range of picking needs. The system will also feature a simple to use integrated touch screen PC.
The system guides workers through their tasks and the integrated wearable barcode scannersconfirm the correct item and ensures accuracy for both pick and put operations.
This allows for an easier and faster picking process: operators spend more time picking and less time walking.
We will be demonstrating the updated system at IntralogisteX next month.
5. Can you provide a recent case study that highlights your company's capabilities?

Our team recently implemented a robot-assisted order fulfilment solution at Wincanton's dedicated ecommerce facility in Nuneaton.
Wincanton was seeing issues with picking errors and the increasing time that operators spent walking and searching for items.
Sorion deployed 6 autonomous mobile robots at Wincanton. The robots are managed by Sorion's Fleetware management software. Fleetware integrates to the customer's existing Management System and orders are assigned to the most suitable robot to maximise productivity. The system directs operators through their tasks, improving picking accuracy and speed.
Wincanton saw immediate and significant performance increases along with reduced order cycle times.
After the implementation of mobile robots the customer also experienced the following improvements:
• The system eliminates unproductive walking time and helps to quickly locate the pick items, making the operator's job easier and faster.
• Since the robots transport the items, operators can focus on picking as they no longer need to push carts.
• Compared to training associates on traditional cart picking methods, the system has drastically reduced the time it takes to get new operators picking. This is a huge cost saving factor especially when Wincanton are bringing in new staff during peak season.
Visit our website at: www.sorion.co.uk