03 Dec 2019
Soak.com cleans up the warehouse with SnapFulfil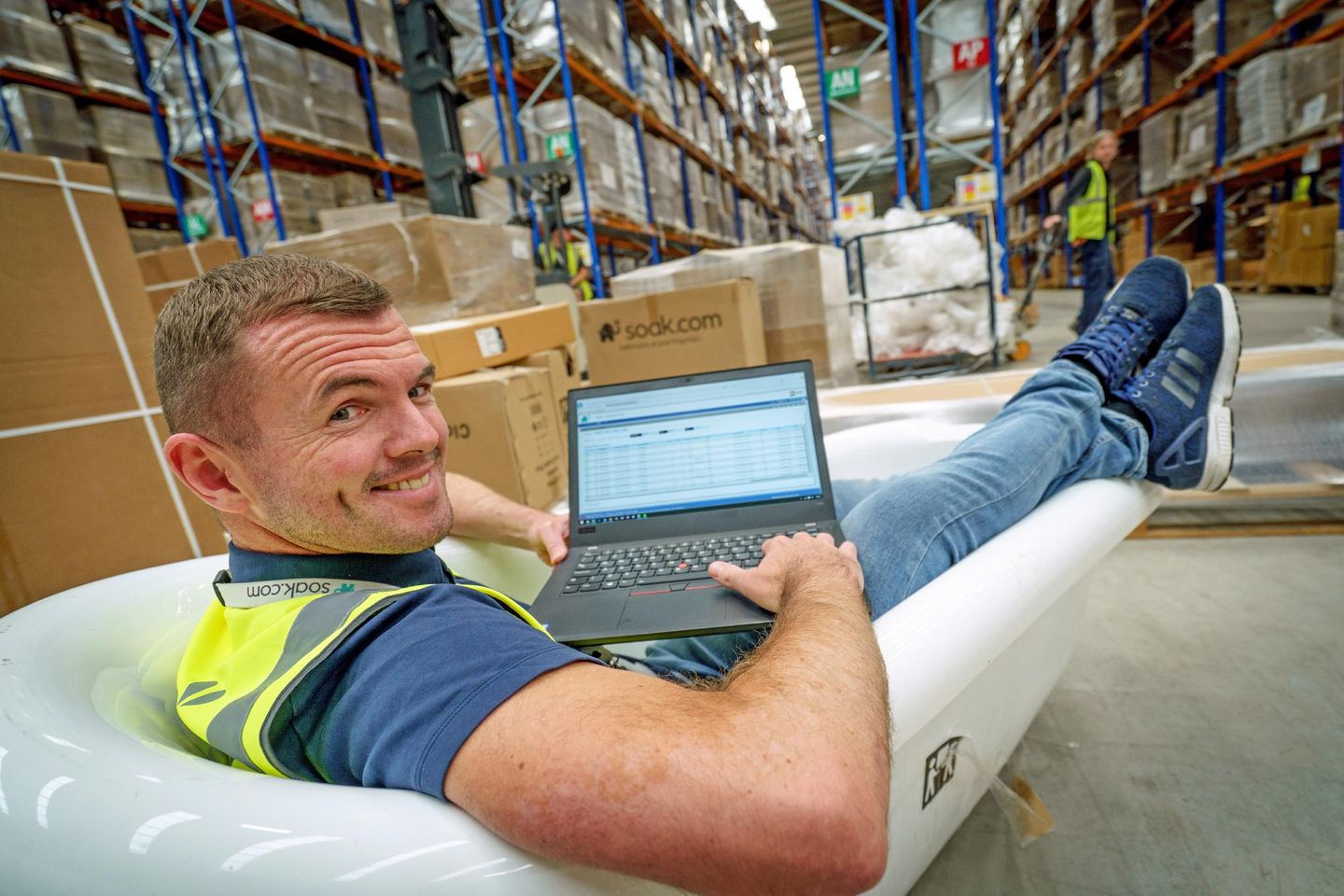 Meet Synergy Snapfulfil on Stand 320
Soak.com, a luxury bathroom products retailer, distributes through a number of B2C channels to the UK and Ireland but after acquiring a new, customised distribution centre in Liverpool it needed a digital solution which could easily be interfaced with its ERP system, implemented quickly, without a large capital investment and able to drive productivity improvements immediately.
SnapFulfil WMS gave Soak.com the competitive pricing and configuring flexibility it required to facilitate growth and reduce operating costs. Return on investment has already seen a 30 per cent reduction in operating costs from digital over paper management, with the cost per item now under 50p - a significant saving.
Additionally, Soak.com was able to fit out the purpose-built warehouse and secure all the necessary IT infrastructure and workforce to launch the SnapFulfil WMS across all its trading channels in just over three months.
Mike Wood, programme manager at Soak.com, said: "We spent a lot of time upfront defining our requirements and how SnapFulfil would integrate with our ERP order management system, so implementation has gone well – with the majority of our key milestones achieved and with no unexpected time or cost overruns. The SnapFulfil team were great on initial delivery and have maintained that level of quality service with their after sales support.
"We've quickly gained more insights into the efficiencies of our business management processes and have been able to react and improve accordingly because SnapFulfil records everything. Stock checks are 99.99 per cent accurate, which has been verified by external practitioners, and the precision of our reporting has been equally impressive.
"We've also been able to do enhancement and optimisation work as additional delivery carriers come on board and working closely with the SnapFulfil Continuous Improvement Team means more management data, better understanding and a WMS that keeps giving valuable insight.
"We use temporary order pickers to support peak trading and the system is simple and easy to use as well – in just a couple of hours they can be up-and-running on SnapFulfil – which really helps with our demand peaks."
Closing the original Nuneaton warehouse – where Soak.com has its HQ - has been a major digital transformation, but the retailer now exceeds 14,000 pallets (previously 12,000) and a catalogue of up to 8,000 SKUs as part of a flourishing business.
By the end of summer 2019 the Liverpool site had taken up all of Nuneaton's previous operational capacity.