22 Apr 2020
Exhibitor Q/A - Russell Lambert, Director at Innovate Intralogistics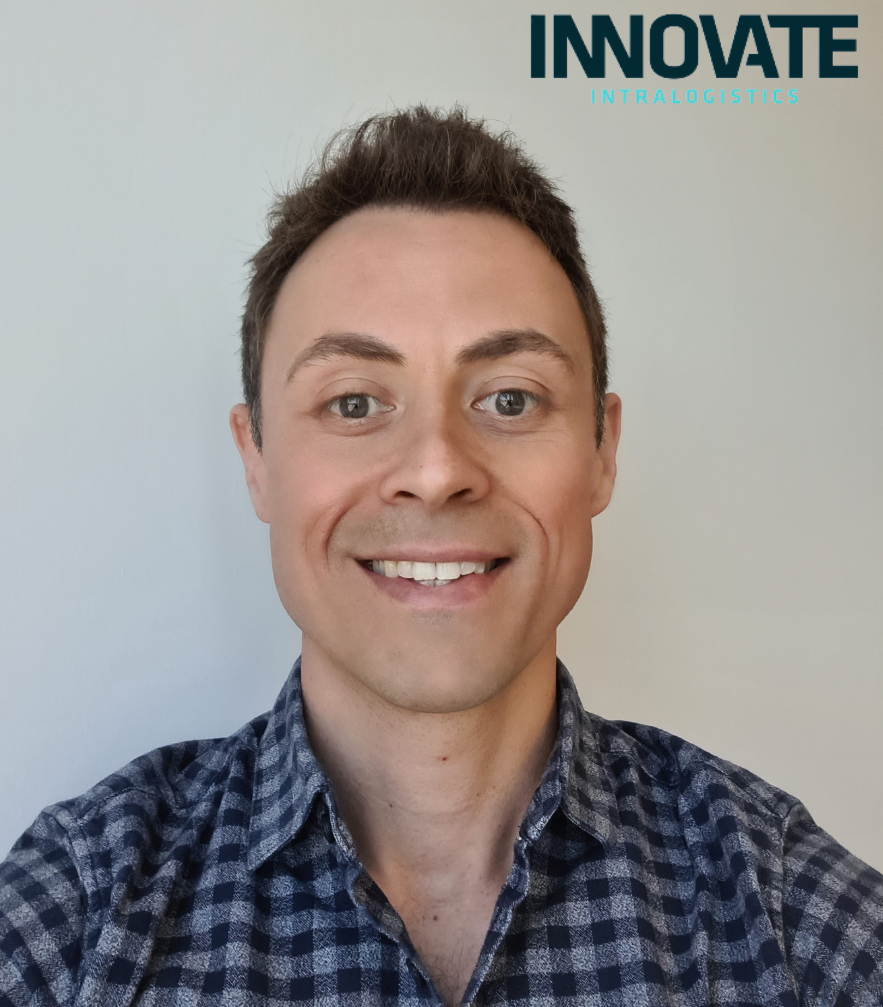 Can you please share a little bit about yourself with our visitors?
I have been in the Logistics Engineering and Material Handling Systems industry for over 20 years and founded Innovate back in 2005. We rapidly grew to become a leading specialist Engineering workforce solutions partner to manufacturers, integrators and end-users of Intralogistics, Automated MHE & Robotics systems around the world.
We have built an enviable track-record of supplying the highest-calibre Technology & Engineering professionals to some of the biggest names in the e-commerce, retail, fashion, food, pharmaceuticals, aviation and manufacturing sectors.
Working in partnership with our clients, we create tailored solutions which support their exact business and operational requirements. Whether that's with a managed temporary workforce solution to support demanding short-term projects, on-boarding highly skilled engineering specialists into permanent positions, or to head-hunt industry-leading senior talent into strategic influential roles.
Fun fact:
A prestigious major global e-commerce client tasked us with on-boarding a project team of 60 skilled Engineer's to be based at 30 of their automated logistics centres across the UK and Ireland… in just one week!! A monumental challenge but one that we rose to with absolute commitment and dedication. We were delighted to have successfully accomplished such a significant project for the client which was met with tremendous praise and great commendation.
Can you please tell us why you chose to exhibit at IntraLogisteX 2021.
We have attended the Intralogistex expo over the past few years with great success and have found the show to be a fantastic opportunity to meet with existing customers and connect with potential new clients.
What will you be sharing with visitors at the exhibition?
We are excited to showcase our innovative portfolio of services and our latest and most effective bespoke on-boarding solutions – all of which are proven to consistently enable our clients to hire the very best calibre Engineering & Technology candidates from across the marketplace more quickly and more efficiently than they ever have before.
What do you feel are the biggest challenges facing the industry at the moment?
With unprecedented demand placed on manufacturers, integrators and end-users within the intralogistics space due to the global online retail boom - unquestionably, the biggest challenges facing our industry is the acute shortage of qualified, experienced Engineers with sector specific experience. This, very closely followed by the increasing skills gaps of the workforce due to rapid technological advancements of industry 4.0.
Over the past 5-10 years it has become increasingly challenging for employers to on-board high-calibre industry-specific talent with the right competencies, and with the meteoric growth and deep pockets of corporate e-commerce giants this trend is rapidly set to worsen and cause greater pain for our industry.
At Innovate, we're continuously developing powerful solutions to enable our clients to rapidly overcome these challenges. By combining analytics, new technologies and in-depth knowledge of the Intralogistics talent space, we help organisations across the globe to attract, on-board and retain the very best