02 Mar 2020
Exhibitor Q&A: Eric Carter, Solutions Architect at Indigo Software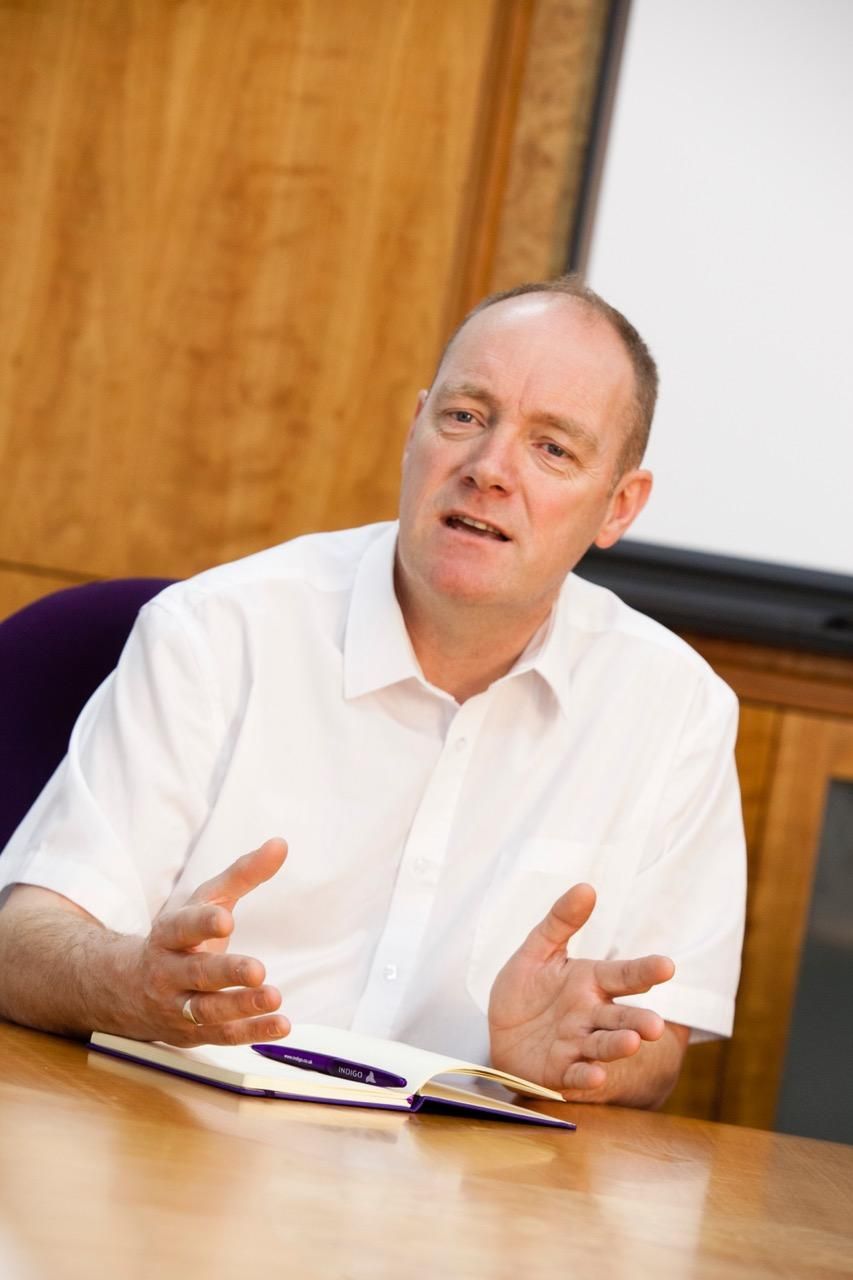 Can you please share a little bit about yourself with our visitors?
I'm a Solutions Architect at Indigo Software and use my 35 years of 'real world' industry experience in logistics to help customers identify how a WMS can best support them.
I began my career as an apprentice on the production floor of a major food manufacturer and since then, have worked in warehouses all over the world, helping operations management to improve efficiencies using technology. That might be Indigo WMS or other forms of automation like voice picking, AGVs, integrated conveyors or storage and retrieval systems.
Part of my role is to be a trouble shooter and spot the little things customers often miss that will have a significant impact. I help them to clear the 'fog' from existing processes, which come to light during project discovery sessions.
Can you please tell us why you chose to exhibit at IntraLogisteX 2020.
Indigo Software have been part of IntraLogisteX since its inception and we always look forward to meeting show visitors each year. It's an excellent event because it's solely for end users and the only place where you can get face to face with all the key industry suppliers to really explore whether their solution and approach is right for your business. A lot of the buying decision will come down to cultural fit and this is the place to find out if you will enjoy working with a provider - that's really important. This is a unique opportunity for logistics professionals to attend a trade show and have access to everything they need and all the industry's leading experts, in one place.
What will you be sharing with visitors at the exhibition?
2020 is very exciting for Indigo Software we're exploring how drones can be integrated with Indigo WMS because we believe this is a highly accessible form of automation for simple, repetitive tasks. Come along to our booth to discover what we have been working on to date. We're also seeking end users who are willing to become innovation partners and introduce drones inside their warehouses.
What do you feel are the biggest challenges facing the industry at the moment?
Although we have left the EU now, there is still some uncertainty around Brexit and how the new trade regulations will actually work. Labour costs and the skills shortage remain a concern, as does the long term viability of high street retailing. There's also huge potential too. Indigo Software does a lot of work in the food and drinks manufacturing sector - there's so much growth and opportunity here, with plant based innovation and low alcohol alternatives. We're very excited about the prospect of conversations with new challenger brands in these markets.
Overall, the operational challenge is the same - balancing consumer expectations for the lowest possible prices and delivery costs, whilst maintaining profit margins and service levels. Marrying the two is becoming increasingly challenging and at the same time, consumers are more demanding than ever.
Visit Indigo Software on Stand 312
http://www.indigo.co.uk