12 Jun 2020
Exhibitor Q&A: Jonny Braithwaite, Sales Director at Yorkshire Packaging Systems (YPS)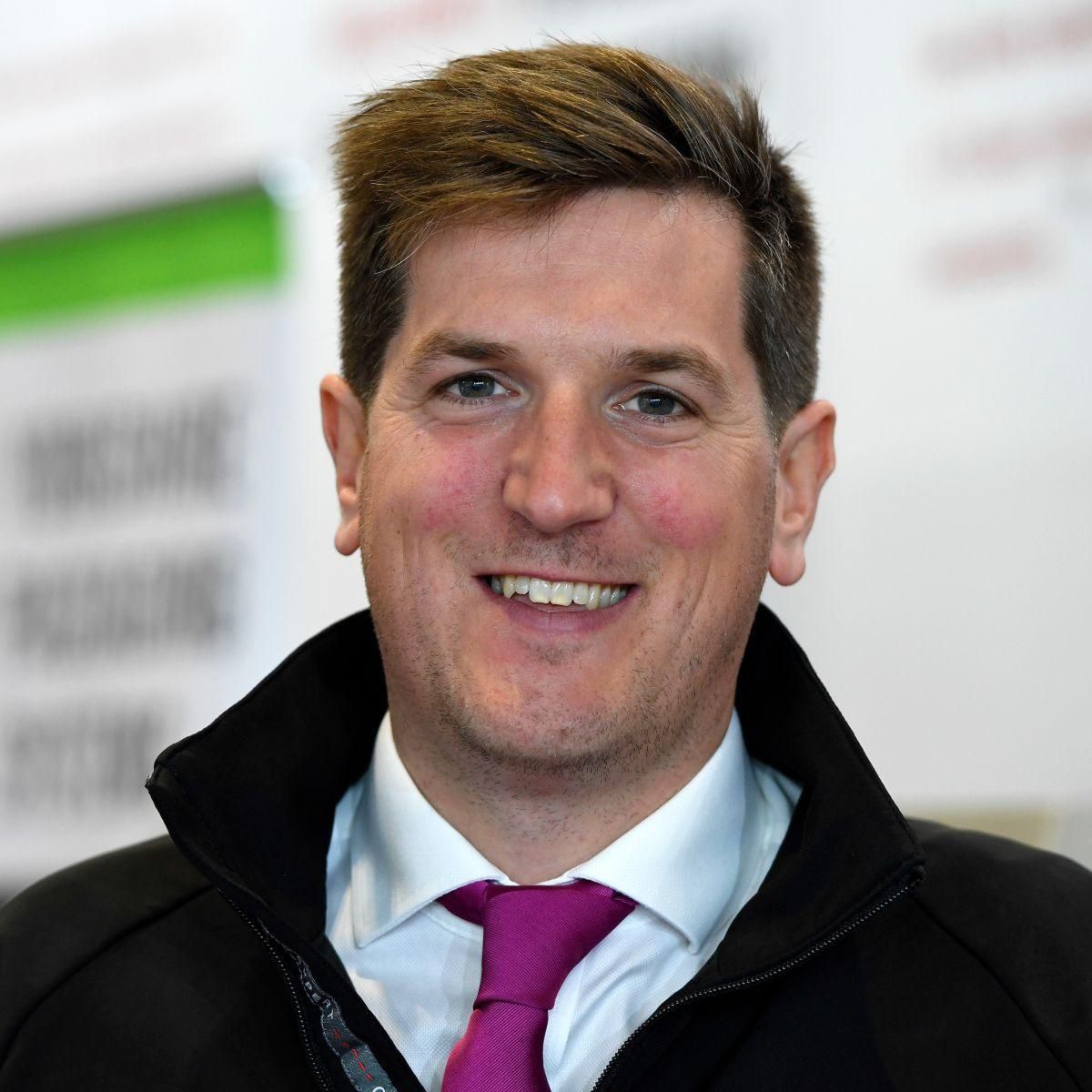 Can you please share a little bit about yourself with our visitors?
I joined YPS in early 2011 as a Sales Manager for the company's shrink film division. During my time at YPS I have seen it grow from strength to strength and I am now proud to contribute to its bright future in the role of director, although I'm still very much hands-on with sales and customers. I have a passion for business and economics having studied it at university and so I enjoy strategizing our continued growth with the other board members. Although we have grown the film sales to become the largest supplier of shrink and stretch materials in the UK, I've always been interested in machinery which has led to a wider roll at YPS to work alongside our Managing Director Glyn in the machinery sales division. At YPS we believe in 'total packaging solutions' - not just the film but the equipment and the engineering support too and I love getting involved at all levels to deliver this service to our customers.
YPS are first time exhibitors to IntralogisteX this year and are very much looking forward to demonstrating to the logistics and warehousing industries exactly what we can offer. With over 40 years experience in the packaging sector, we are experts in shrink wrapping, stretch wrapping and e-commerce wrapping solutions and so I am sure we will make a lot of worthwhile connections and potential new customers at the show.
Can you please tell us why you chose to exhibit at IntraLogisteX 2020?
The IntraLogisteX show was recommended to us by Logopak, with whom we work closely on many packaging machinery projects. As previous exhibitors, they have been won over by IntraLogisteX's fresh approach to trade fairs including the policy of allowing only vetted, genuine buyers to attend – this really sold the event to us too. We were especially keen to get involved this year because we are launching our brand new solutions for the e-commerce sector and we think that that the show will be the perfect platform to demonstrate this machinery to exactly the right audiences who they will benefit.
What will you be sharing with visitors at the exhibition?
Visitors to our stand (840) will be amongst the first in the UK to glimpse our exceptional Flexo E-COM in action! Manufactured by world-leading German packaging automation specialists Hugo Beck (for whom YPS are the exclusive UK distributors), the E-COM is a secure bagging solution that incorporates an internally-mounted precision 'print, label & apply' labeller from Logopak. The E-COM is dedicated specifically to the growing e-commerce market and meets their demands for high speed production, GDPR-compliant data handling and superior pack integrity and security. We have seen counterpart machinery in the market become outdated because they are unable to adapt to newer, more efficient and eco-friendly films. The E-COM is future-proof in this respect because it is designed to run 50+% recycled content films and even paper packaging! We plan to demonstrate the machine as a working, fully powered exhibit which will really showcase its impressive capabilities. Boasting an intelligent and intuitive touchscreen for easy set up and control as well as remote diagnostic functionality, the E-COM is amongst the most advanced e-commerce packing systems on the market today. Every E-COM comes with an inclusive service contract which is unique in our industry and comprehensive technical support from our award-winning, SafeContractor-approved team of engineers.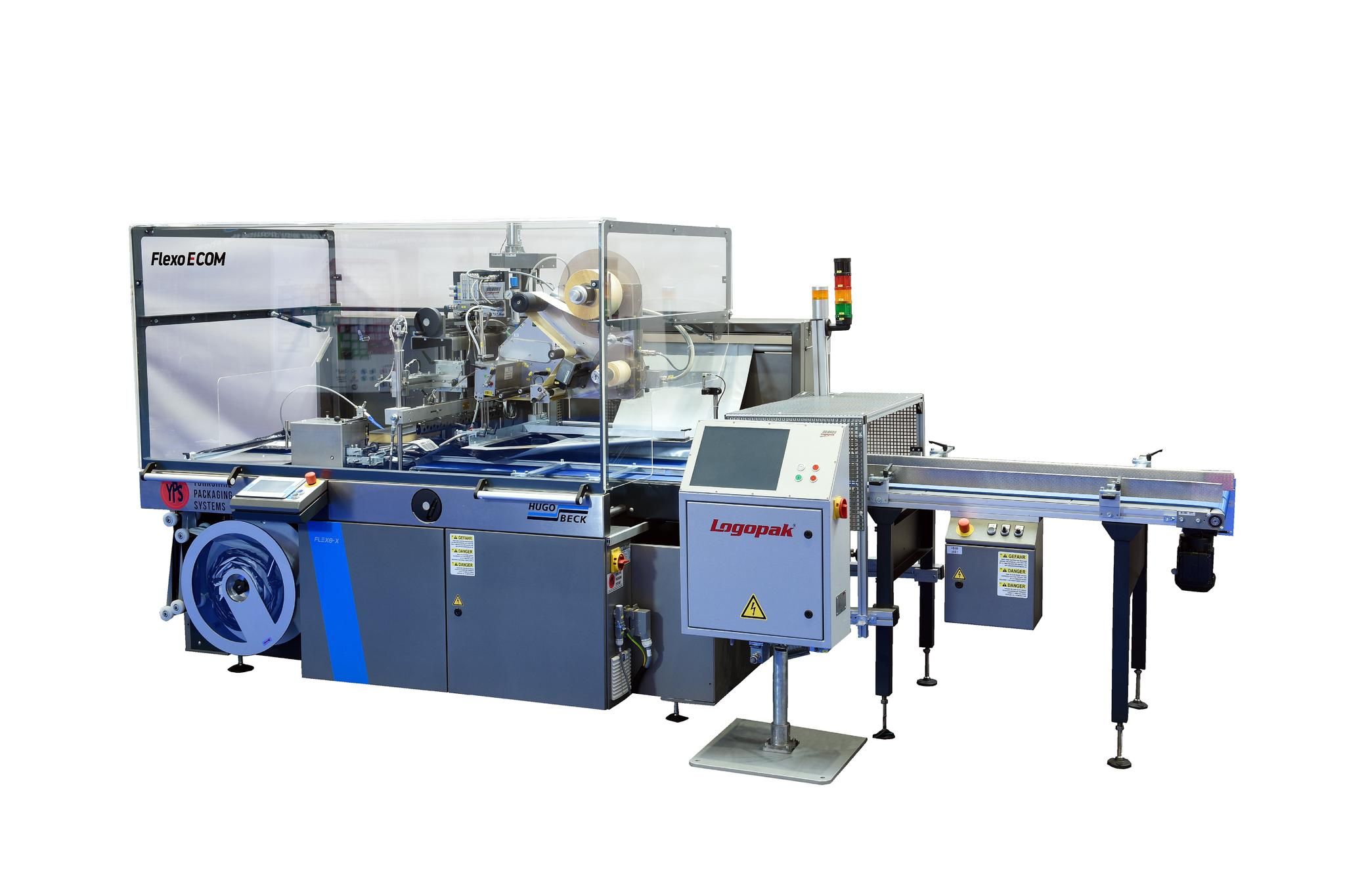 What do you feel are the biggest challenges facing the industry at the moment?
The ongoing sustainability debates will remain on our agenda at YPS for the foreseeable future as we aim to demonstrate that plastic flexibles can indeed play a part in any eco-friendly packaging operation or goods out warehouse department. Over the last few years we have invested a lot into our greener packaging solutions such as ultra-thin film technology, bio-based films, films with recycled content, baling machines and OPRL recycling labels. Plus, every shrink and stretch film in our range is 100% recyclable – guaranteed. We are facing the sustainability challenge head-on, responding to issues like the war on plastic and the plastic tax by pushing R&D into sustainability with our principle film manufacturer Bollore, creating educational resources on the topic, conducting packaging audits to identify green improvements and encouraging film downgauging with our customers.
Another challenge will inevitably be the way that businesses adjust and adapt to social distancing measures following the COVID-19 outbreak. Factory acceptance tests, machinery demos, operator training and machine servicing have all relied up to now on face-to-face interaction with our customers. To enable packaging projects to continue, we have implemented a virtual demo service, where the customer ships samples of their products to our HQ for a recorded demonstration to be carried out by our engineers in our showroom. This footage is then emailed directly to the customer before the sanitised samples are returned. Innovation and investment must continue and so YPS will do our best to support businesses with their plans during this difficult time whilst prioritising safety.