19 Feb 2020
Exhibitor Q&A: Phil Houghton, Business Development Director for KNAPP UK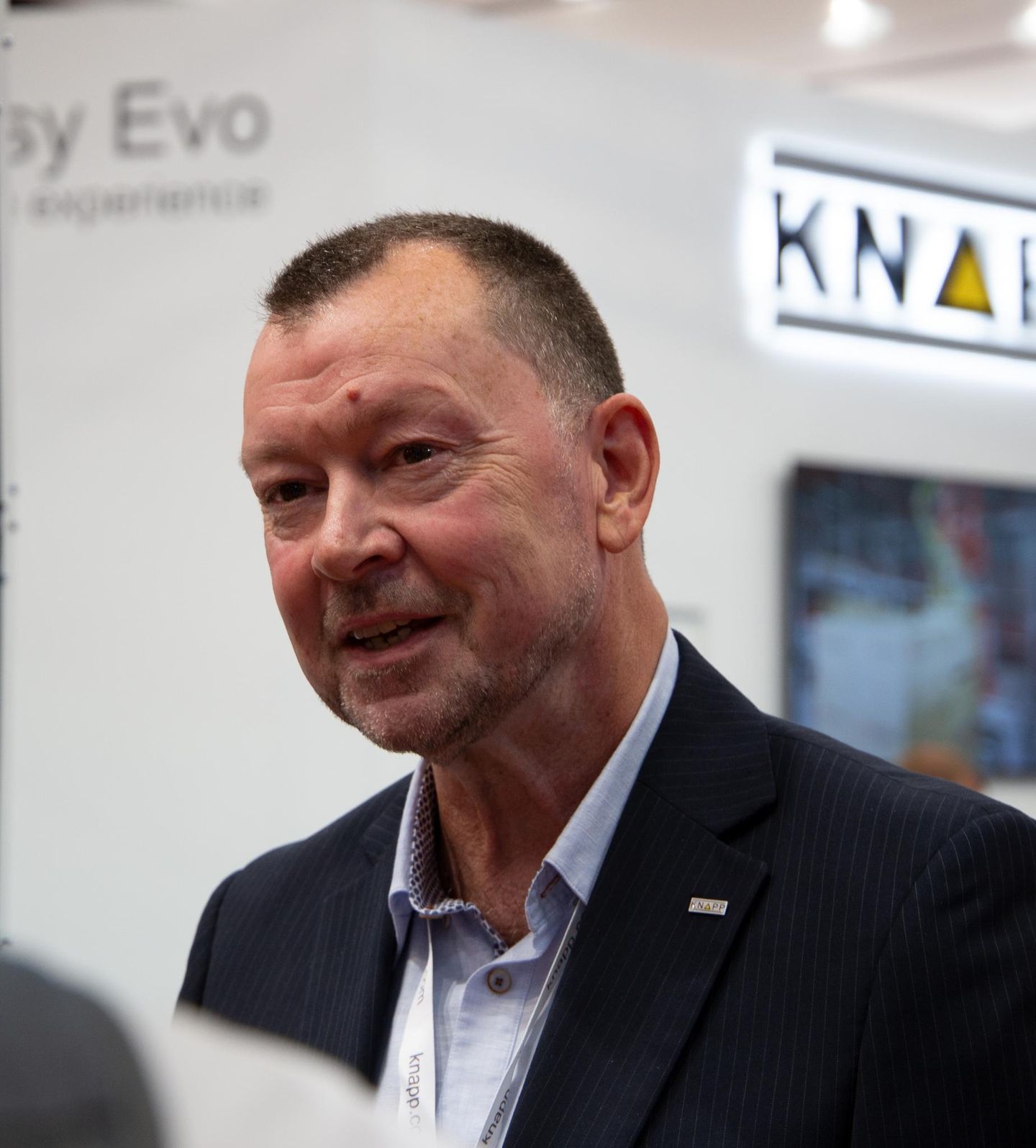 Meet KNAPP on Stand 604
Can you please share a little bit about yourself with our visitors?
I'm Phil Houghton, Business Development Director for KNAPP UK. I've been in this industry for almost 30 years, starting my career with a rival integrator and then working for various 3PLs, as well as spending a year with the MOD's Defence Storage and Distribution Agency. I joined KNAPP almost 5 years ago and became a Director in 2018.
Can you please tell us why you chose to exhibit at IntraLogisteX 2020.
KNAPP has exhibited at IntraLogisteX since the inaugural show back in 2015. Our experience is that it's a useful platform for showcasing our latest technologies, connecting with potential clients and networking with existing customers.
What will you be sharing with visitors at the exhibition?
We will be telling visitors about the latest generation of our AI-enabled Pick-it-Easy Robot, which is designed for fully automatic single-item picking. Along with our colleagues from KNAPP group member, Dürkopp Fördertechnik, we'll also be sharing news of a new pocket sorter that we will be launching later this year. Our pocket sorter system has proven to be very popular with e-tailers; it delivers consistently high performance in storing, picking and sorting e-com items in a space-effective and flexible way, arranging them into the precise sequence required for dispatch. We'll also share with visitors the benefits secured by the full range of automated intralogistics solutions from KNAPP – including the OSR Shuttle™ Evo storage system, our Open Shuttle AMRs and the AI-powered and cloud-based redPILOT software.
What do you feel are the biggest challenges facing the industry at the moment?
Sustainability is the watchword right now. Clients across all industry sectors are responding to consumer and shareholder demands for transparency, sustainable sourcing and re-use of materials in the supply chain. KNAPP has pioneered a number of sustainable intralogistics technologies over the years – including the highly energy-efficient OSR Shuttle™ solution – and has now widened the scope of its R&D to include the materials featured in KNAPP solutions, as well as the design of concepts to provide clients with opportunities for sustainable supply chain operation.