24 Feb 2020
Exhibitor Q&A: Simon Jones, Solutions Executive for 6 River Systems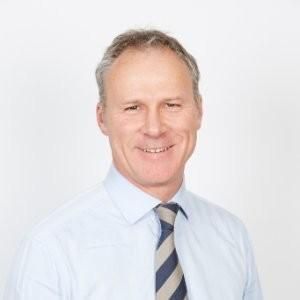 Can you please share a little bit about yourself and your company with our visitors?
For the last 15 years, Jones has helped companies introduce new technology to their supply chain and logistics operations to improve productivity and customer service. He has worked with companies such as Honeywell and Vocollect, as well as disruptive software start-ups, which has given him a unique understanding of the challenges facing retail, e-commerce, warehousing and supply chain industries in the UK. 6 River Systems sold and deployed its first solution in 2017. Although "Chuck" our unique collaborative robot is what catches everyone's eye, it is actually just the tip of the iceberg. The really impressive technology is unseen in our cloud based solutions that play a fundamental role in how we optimise picking procedures and boost warehouse productivity. 6 River Systems now has over 50 facilities under contract in the U.S., Canada and Europe. Our solutions are fulfilling millions of units each week for companies including DHL, XPO Logistics, Office Depot. In October 2019, 6 River Systems was acquired by Shopify Inc. Ottawa. Shopify (NYSE: SHOP) is the leading multi-channel commerce platform. This is enabling 6 River Systems to expand even faster as more and more fulfilment operations realise the strategic and operational benefits of our solutions.
Can you please tell us why you chose to exhibit at IntraLogisteX 2020.
We felt that IntraLogisteX attracts the best possible audience for our solutions. Companies are struggling with rising costs, shortages of warehouse personnel and increasing customer expectations for low cost, fast and reliable delivery. Our solutions can help with all these issues and more.
What will you be sharing with visitors at the exhibition?
We will be sharing some exciting news about recent enhancements and additions to our solution, all of which has not been announced yet. We will also be explaining how our customers across the US and now Europe are benefiting from the deployment of our solutions.
What do you feel are the biggest challenges facing the industry at the moment?
Both traditional and ecommerce retailers are facing many challenges. These range from the competitive pressures and customer expectations set by the likes of Amazon, to the difficulties many companies are experiencing in recruiting and retaining good staff to work in their distribution centres. Every retailer needs to address these issues to remain successful in the next decade. 6 River Systems and Shopify have a range of solutions that can turn these challenges into advantages.