11 Oct 2019
Exporta wins National UK eCommerce Award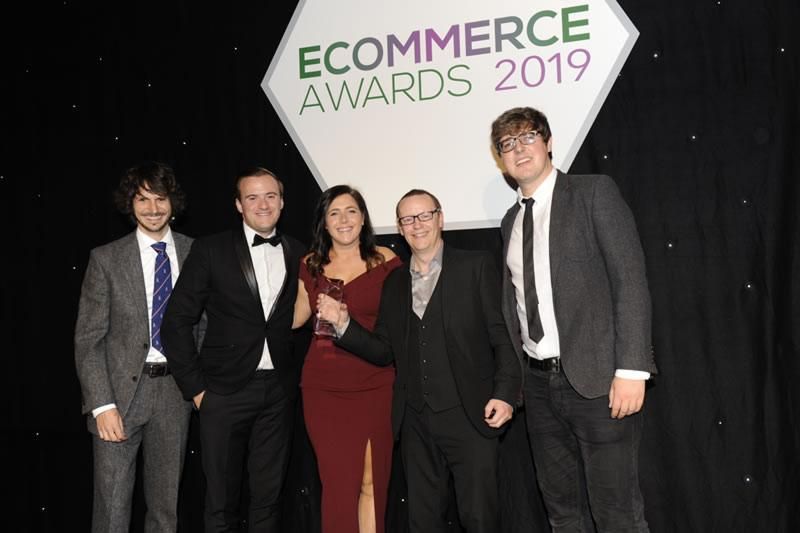 Exporta, the product handling experts, has won an award at the National UK eCommerce Awards 2019 for its business plus customer loyalty scheme
Exporta embarked on a new digitalisation project following the arrival of its new head of e-commerce in July 2018. As a result of the changes and developments, Exporta was shortlisted for four categories in the eCommerce Awards for 2019.
During the event on the 25th September at the London Marriott Hotel, Grosvenor Square, Exporta were announced as the winners of The Best eCommerce Loyalty Campaign for its business plus account scheme that rewards customers with discounts that increase based on the amounts spent as well as offering specific pricing, a key account manager and credit facilities amongst several additional benefits.
Exporta said that winning the award was a fantastic achievement and a great encouragement for B2B online businesses. It said that it shows you don't have to be a big, household name to be noticed and recognised for the contribution and impact you make in the marketplace. It said that winning the award placed Exporta right up there with some big names in the e-commerce industry such as Ocado, Dixons Carphone, Lloyds Banking Group, Iceland Foods, Master of Malt and Halfords.
It said that the win also showed that the B2B e-commerce sector is catching up with the B2C e-commerce sector and demonstrated that B2B can produce some great websites and trading experiences online.
Don Marshall, head of e-commerce and marketing at Exporta, said: "It is an immense honour to have won such a sought-after award. It shows that the hard work and commitment, in partnership with our website developers Visualsoft, has created a fantastic loyalty scheme that provides a great experience for our customers."