01 Nov 2019
GRF delivers anti-slip flooring for Greencore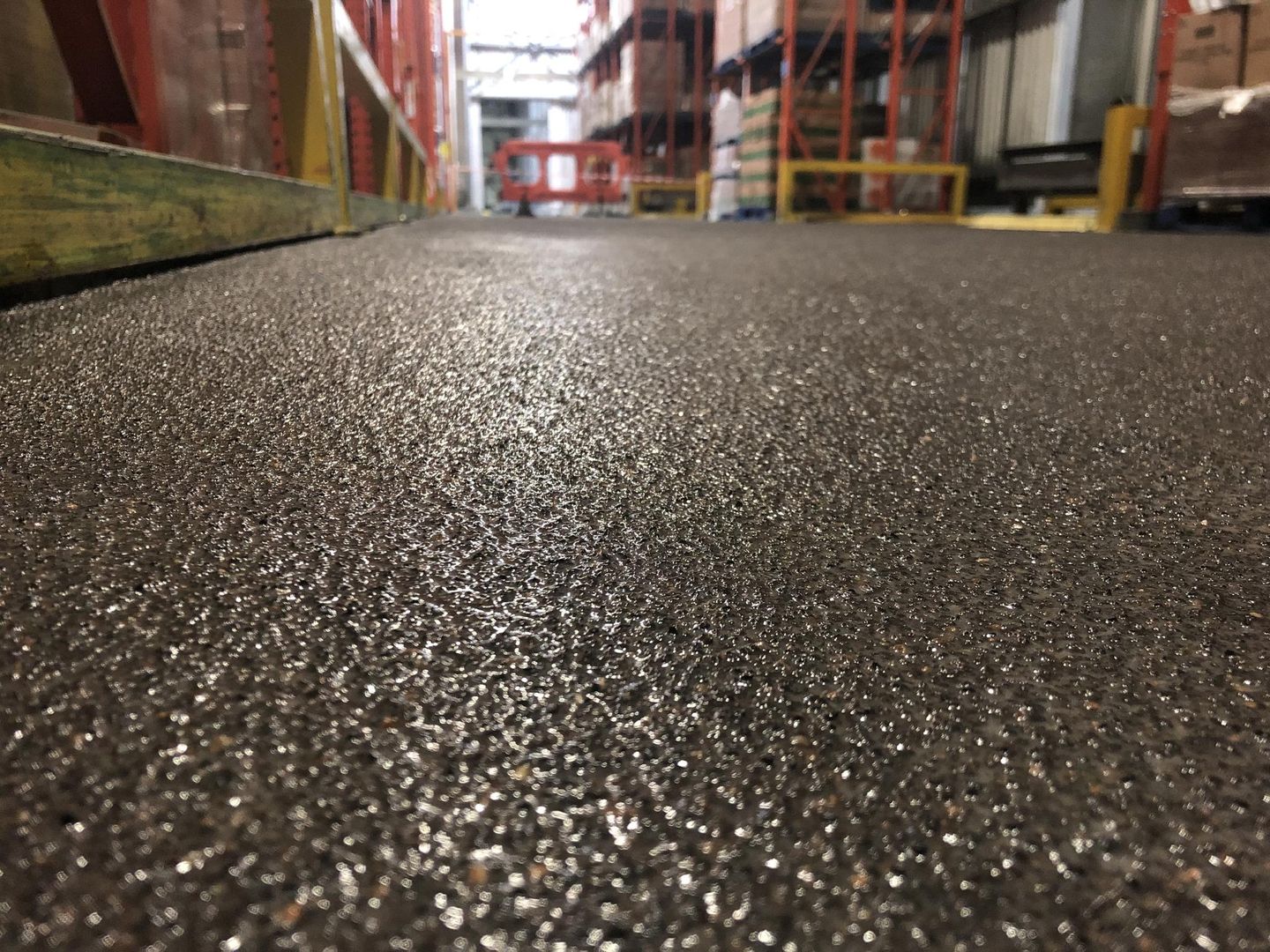 Meet GRF on Stand 514
Grimsby Resin Floors (GRF) were approached by convenience foods producer Greencore with regard to degradation of an aging cold store floor at one of their facilities.
Staff had reported that in parts the floor had worn smooth making it extremely slippery during their day-to-day operational activities.
Ray Hunter, chief engineer at Greencore, spoke with GRF and had concerns ranging from the floor within his freezer becoming old, pitted, dusty and in places uneven, coupled with on-going costs from the damage to materials handling equipment wheels.
The area in question – comprising vehicular routes and aisles within the freezer storage warehouse - measured approx. 3,609 sq ft (1,100 sq m).
A range of solutions where discussed with the overall aim to deliver a durable, anti-slip surface at a thickness that would not to affect the movement of the palletised stock within the chamber.
The floor was treated by means of dust-controlled scarification, making sure all edges where left low, so the new floor would sit flush with the existing surface once installed. A specialist primer was rolled direct to the surface and left to fully cure, before a self-levelling screed was applied by hand incorporating an anti-slip broadcast system. Once fully cure a tight clear sealer applied.
All this was carried out at -28degrees C without disrupting operational requirements or impeding the use of the rest of the cold chamber.