18 Dec 2019
Loadhog wins two Sheffield Business Awards on back of export success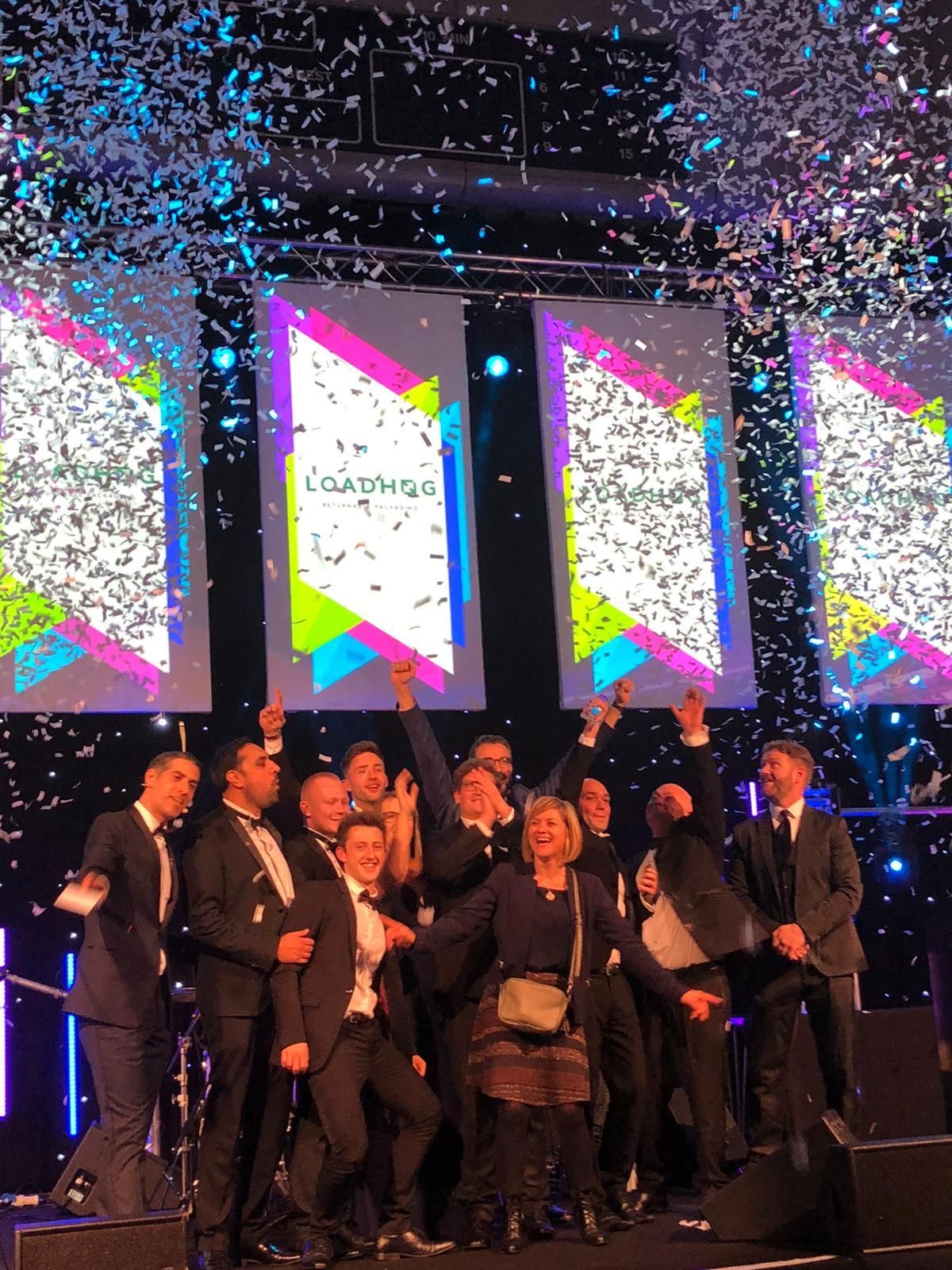 Loadhog won the Outstanding Business of the Year award and the Excellence in International Trade award at the Sheffield Business Awards 2019.
Packaging solutions firm Loadhog, which you can find at IntraLogisteX on Stand 632 at the Ricoh Arena, Coventry, on 31 March and 1 April 2020, won the top award after being recognised as a business able to demonstrate outstanding leadership and vision, successful performance against business planning, forward plans for substantial growth and be an inspiration to other businesses.
MD Shaun Khan, said: "I am extremely proud that Loadhog won two high-profile accolades ahead of more than 50 shortlisted businesses in the Sheffield area – including some big names.
"Every Loadhog employee played a significant part in achieving this notable success. We are all dedicated to realising our vision and I am confident that this great business will continue to flourish.
"A huge 'well done' to them all and thank you for making it a truly merry Christmas."
The Sheffield Business Awards, organised by Sheffield Chamber of Commerce, took place on 5 December 2019 at the Ponds Forge International Sports Centre in the city. The awards provide the opportunity for businesses in the region to showcase their achievements during the year and ultimately gain the recognition they and the city deserve.
Already a multi award-winning, employee-owned company, Loadhog is a manufacturer of returnable transit packaging solutions and recently featured for the first time in the latest published list of the region's top 50 SME manufacturers.
Over the last five years Loadhog has invested some £3.6 million in new manufacturing capacity and tooling, gearing up for global opportunities.
In 2016 Loadhog put in place its 2020 vision, the key elements of which was to grow through exports, to develop sales of high volume containers, and to identify customer supply chain problems which could be solved with innovative Loadhog solutions.
In the last three years turnover has increased 79% and export sales increased 118% to £7.3m in 2018. The company is on track to hit record export sales of £9.3m in 2019, assisted by the development of two new product ranges and entering new markets.