15 Feb 2022
New expansion & exciting times ahead for Orion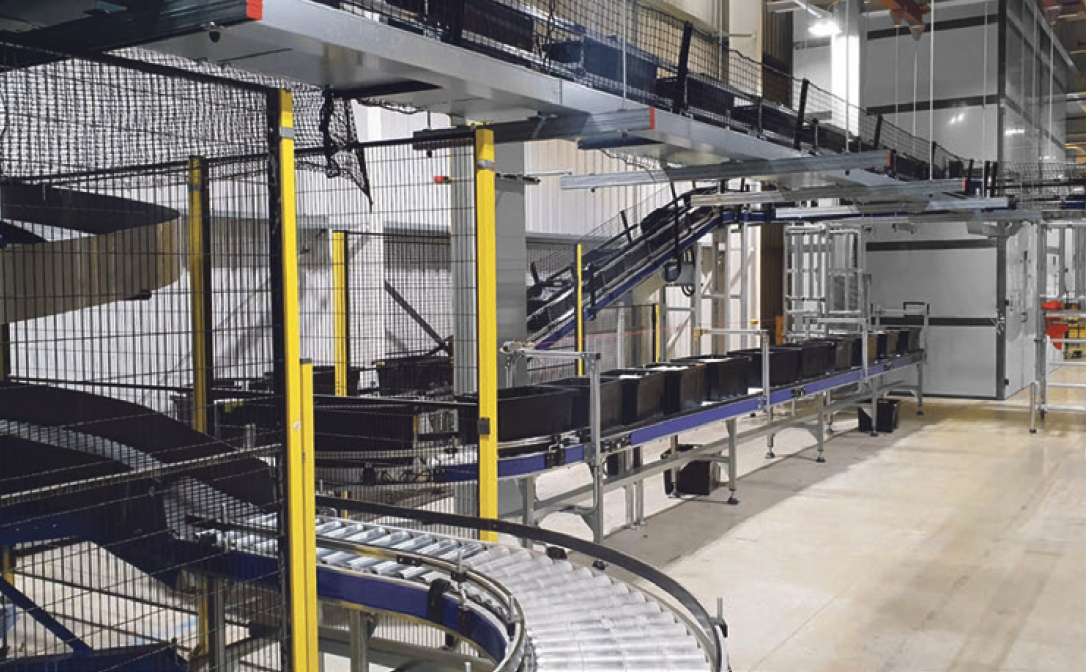 Orion MIS are industry leading, independent experts in system integration and automating processes. Established in December 2018, by Danny Grigg and Chris Smith, Orion has gained unprecedented growth since its inception.
"The company was established in 2018 by myself and Chris Smith. We started out working from a spare bedroom, before growing and purchasing our first premises in Chichester with only four of us," recalls Danny Grigg, Director.
Over the last three years, Orion has grown exponentially, becoming one of the fastest growing independent integrators in the UK. Central to this is the company's customer-focused approach that ensures they are always put first. By doing this, Orion has been able to provide cost-effective solutions such as retrofit upgrades as well as full turnkey solutions for their blue chip clientele.
With a combined wealth of over 15 years of experience in the industry, the Directors have built a well resourced team that both understands the solutions they provide and also have a wide ranging skillset to deliver these, such as designing, installing and maintaining automation equipment within warehouses and distribution centres. The primary objective for Orion is delivering unrivalled customer service, whilst also providing maximum operational efficiency for every solution.
"We are a truly independent integrator. We look at warehouse operations and find the most efficient way to run that system. This can be through technology, software, mechanical components and handling equipment. Our fundamental objective is to save our customers time and money," said Danny.
Providing a comprehensive service from solution design to installation and support, Orion boasts extensive experience as engineers in a multitude of industries, providing the company with the clear understanding of how to deliver a successful automation project.
As a truly independent integrator, Orion are able to access the whole of the market. This makes them capable of providing the absolute best solution for their customers requirements, whilst providing the very best usability and ROI.
"We provide fresh, efficient and innovative ideas and we're not tied to any one solution. Due to our manufacturing capabilities, we do not sell one solution. We look at what's readily available for the customer or determine if they need something bespoke. This results in a collaborative relationship with our customers," added Danny.
By working in collaboration with their customers, Orion are well placed to understand the end to end process, thereby being able to increase the operational efficiency of the solution much more easily. To achieve this, Orion is dedicated to visiting their customer's site, gaining a full scope of their customer's process. Once that is understood, they will then begin to analyse the best solutions, before discussing these with them.
"We are very flexible and our services are designed for engineering by engineers. We have a team of world class designers and lead times. We look at your operations as a whole and we find the best way to run things."
Danny expanded, "Historically we have provided our services for warehouses and distribution centres, but are now diversifying to work in other markets. The technology used to be highly priced meaning it was often limited to larger companies who were able to afford it. However, as automation is rapidly becoming a necessity to expand businesses, Orion aim to reduce this barrier to entry and make it accessible to all. It's important for us to help the latest technology trickle down from some of the blue chip companies to SMEs."
Advancing upon its latest success, Orion has recently moved & expanded its operations to a new million pound facility in Fontwell, Chichester. This 5,500ft 2 location will allow for more room to design innovative ideas that prove Orion is a leader in engineering excellence that customers can rely on.
Danny elaborated, "We have seen aggressive growth and this year we have moved to a new million pound facility. In doing so, we have been able to greatly enhance our assembly & manufacturing capabilities, which also provides the opportunity to more than double our current staffing levels in 2022."
Orion are not slowing down, with plans for future projects already being discussed and expected to keep them very busy well into 2022. With demand to continue increasing for automation in the short to medium term, Orion is determined to further its success into 2022. "We are surging forward to 2022. We really want our new building to become a centre of excellence in engineering. We want the building to be home to talent, enthusiasm and new innovations."
T 0333 335 5269