24 Mar 2020
Steel Span debuts at IntraLogisteX 2020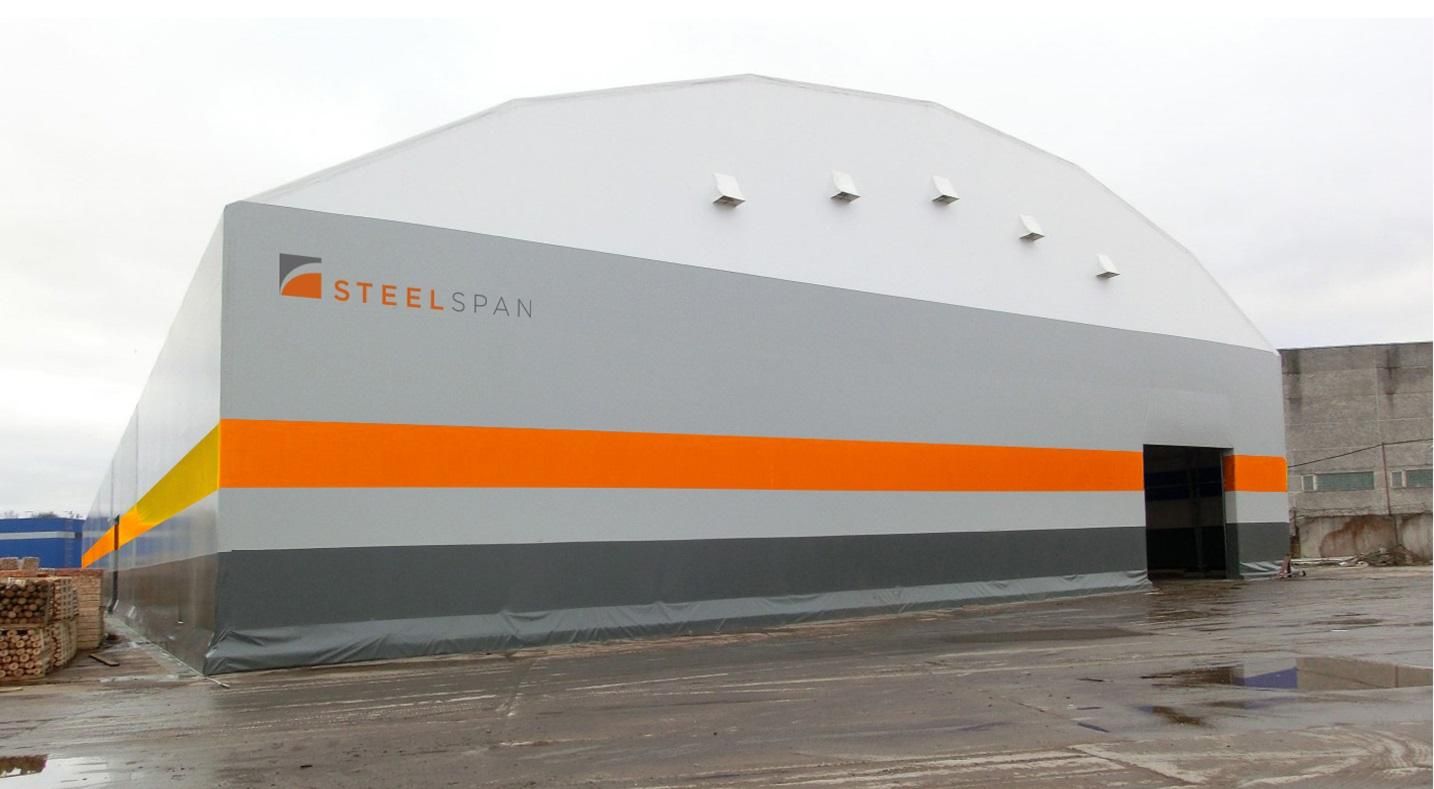 Steel Span will be bringing their expertise and building know-how to the intralogistics industry at IntraLogisteX this year for the first time.
At stand 220, Steel Span will be helping visitors alleviate their storage challenges and make best use of on-site space. The versatile tensile fabric buildings are suited to many applications, and their robust structural design and affordability makes them an attractive option for industrial production and bulk material storage.
Based centrally in the UK, Steel Span offers a full turnkey service with experienced in-house technical staff, CAD and Site Engineers. With an emphasis on unlocking new options and possibilities for the client, Steel Span aims to deliver an accessible and high-quality alternative to logistics and supply chain professionals.
Projects are managed by an experienced, qualified team to ensure a seamless process from enquiry to installation and beyond, with after-care support and maintenance services.
The building product itself carries a host of advantageous features. Naturally sustainable and economical to maintain, they are modern, airy and often aesthetically superior to traditional alternatives. The roof design can be single or multi-hipped roof to allow additional capacity at height - ideal for tall racking or large process machinery. The translucent tensioned PVC fabric used to cover the roof can also be used for the walling, unless metal sheet cladding is preferred.
The strength of the steel framework coupled with lightweight roofing material sets the structures apart from other building types, making them suitable for applications requiring extra-large clear span widths and eave heights. From aircraft hangars to sports halls, bulk material processing or heavy manufacturing, their flexible modular design can be easily adapted and customized to suit individual requirements. They can be easily installed, relocated, extended and dismantled, and available in 8-50 metres clear span width as standard with unlimited length.
For more information contact sales@steel-span.co.uk at Steel Span Unit 2 Brock Way, Silverdale, Newcastle under Lyme ST5 6AZ Tel: 01782 692037